Summer vacation
With us, you can look forward to a holiday full of adventures and happy moments, play, excitement, and relaxation!
Enjoy your summer holidays in the Salzburg region.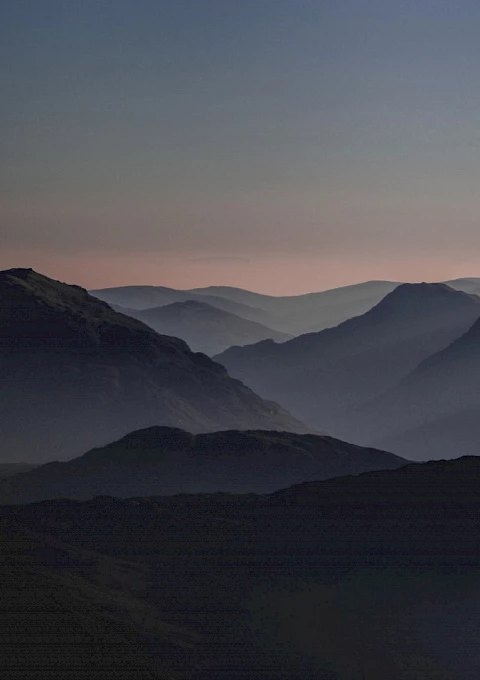 Summer in Salzburg
Your summer vacation
in Werfenweng & Pfarrwerfen
Use our house as a starting point for many exciting activities such as hiking, cycling on the Tauern Cycle Path, or paragliding.
Summer vacation in the Salzburg region has a lot to offer. Charming attractions such as the "Eisriesenwelt Werfen," the "Hohenwerfen Fortress," "The 7 Mills," and many other excursions await you.
For the kids, our trampoline, bird's nest swing, and our small animal enclosure are great experiences in the summer.
A summer vacation in the Werfenweng - Pfarrwerfen region is something special. We would be happy to provide you with a non-binding offer!
Request an offer
Childhood dream in the mountains nearby
The Ghost Mountain in Alpendorf or Wagraini's Grafenberg is a special experience for children.
Discover the magic of the mountains!
Experience unforgettable family adventures at the Ghost Mountain Alpendorf and Wagraini's Grafenberg. Fun, adventure, and pure nature await you - here, the vacation becomes an unforgettable experience for young and old. Come and immerse yourselves in the world of the Alps!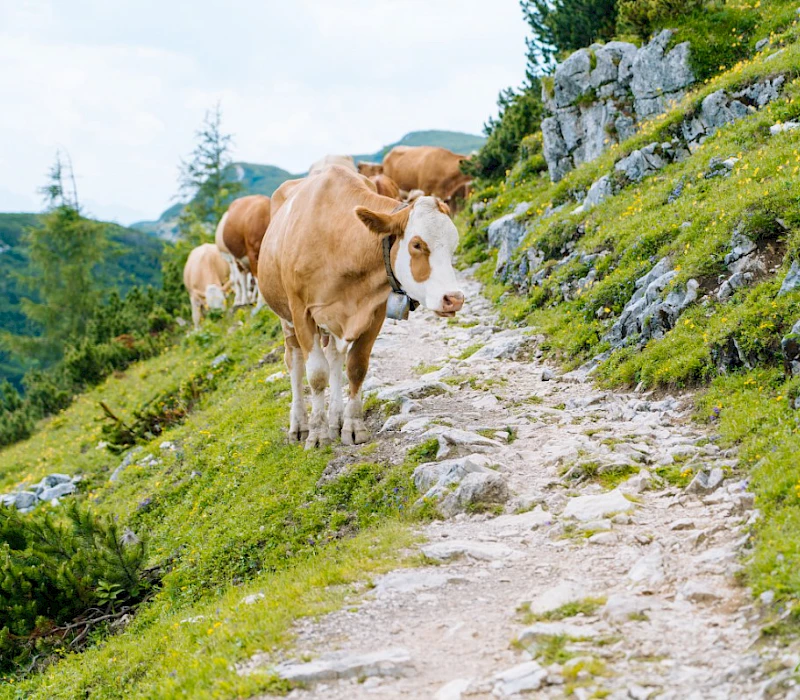 Hiking Trails in Werfenweng
99 kilometers of well-marked hiking trails of all difficulty levels open up the fantastic hiking area around Zehenthof.
Navigate the huts in the region at a sporty-relaxed pace and explore the natural beauty around Werfenweng in peace. In the Salzburg summer, hiking and mountaineering take on special significance, as the challenging ascents, leisurely hut tours, and ambitious summit quests convey a sense of boundless freedom. Whether you are fit and enduring or more of a pleasure hiker, there is something for everyone on approximately 99 hikable kilometers.
Tour suggestions and hiking tips
The Werfenweng region offers numerous hiking tours of all difficulty levels. You can find selected tours and vacation packages for your hiking holiday in Salzburg here:
Eisriesenwelt Werfen - Salzburg
The Largest Ice Cave on Earth
Not far from our house, one of the most enchanting attractions in the Salzburg region awaits you. Witness a unique natural spectacle of rock and ice! Visit the largest ice cave on our planet Earth!
Just a mere 10 kilometers away and easily reachable by car in about fifteen minutes lies the "Ice Giant World Werfen."
This marvel of nature has been accessible to the public since 1928, offering its visitors an unforgettable experience. Immerse yourself in a fairy-tale world of rock and ice!
Enjoy an extraordinary guided tour through this unique world with your family. The duration of this tour is approximately 1 hour and 15 minutes. Plan for a total of 3 to 4 hours for your visit.
You can reach there daily from May 1st to October 26th using a cable car that takes you to the summit of Hochkogel, all the way up to the Ice Giant World. Alternatively, you have the option to take the 90-minute footpath through the Tennengebirge.
Castle Hohenwerfen - Salzburg
Adventure castle and fortress in the Salzach Valley near Werfen
Just 5 kilometers away from our igloo huts, all adventure enthusiasts and culture lovers will get their money's worth! With the 900-year-old Hohenwerfen Fortress, you can expect a diverse and magnificent attraction.
Perched high above the Salzach Valley, between the Tennen and Hagengebirge mountains, this fortress with historical significance stands. In this former fortress from the 11th century, you can enjoy a variety of entertainment and offerings.
From castle tours with a weapon exhibition, a stylish castle tavern, a knight's shop, to the historical Land Falconry Court with daily flight demonstrations, the 1st Austrian National Falconry Museum, and regularly changing special exhibitions, there's something for every taste.
Highlights in the Mountains for Kids
The Ghost Mountain in Alpendorf or Wagraini's on Grafenberg are the absolute highlights for children.
Discover the perfect place for an unforgettable family vacation: The Ghost Mountain in Alpendorf and Wagraini's Grafenberg! Here, there are adventures, fun, and relaxation for both young and old.
Ghost Mountain Alpendorf
Immerse yourself in the mystical world of Ghost Mountain! Exciting challenges and mysterious encounters await you on our adventure playground. Your children will be thrilled as they explore the different stations, solve puzzles, and get to know the mountain's ghosts. Here, boredom becomes a legend!
Wagraini's Grafenberg
Here, it's all about nature and adventure! Grafenberg in Wagrain offers an exciting adventure forest, a water playground, and many other outdoor activities.
Our little explorers can romp on the forest trails, experience climbing adventures, and explore the animal world in our forest school. The water playground provides refreshing fun and invites you to splash around and cool off. For those who like action, you can explore the mountain world on a mountain bike or plunge into adventure on the Flying Fox course.
In the cozy huts and restaurants, you can refuel with regional delicacies before embarking on the next adventure stage.
And, of course, there are great hiking opportunities for the whole family, from easy walks to more challenging tours.
The 7 Mills - Pfarrwerfen
Something highly recommended for the whole family is the open-air experience "7 Mühlen" (7 Mills). In the immediate vicinity, you can learn and experience everything related to bread!
On an interactive trail, visitors are introduced to the diverse topics of "From Grain to Bread" and "The Farmer as Miller."
Especially for families with children, a visit to the open-air museum is a great choice, as there is plenty to explore and discover "interactively" in the 7 mill buildings, at the water playground, and along the grain educational path. This includes activities like the special mill rally for children.
However, adults are not left out either. They can expect to learn interesting facts about local grain varieties, grain cultivation in the Alpine region, milling techniques, bread-related customs, and much more at this unique attraction for the state of Salzburg.
"Bauernherbst" in the Salzburg Region
Join us in celebrating the Salzburg Autumn!
Enjoy this festival in the Salzburg region with us and savor the delicious specialties that will delight every fan of hearty Austrian cuisine.
The "Bauernherbst" is a traditional and authentic event for which Austria is famous. You can wander from alpine pasture to alpine pasture, observe the traditional cattle drives, and bask in the late summer sun. Local restaurants offer typical regional specialties that will satisfy every gourmet.
During the Bauernherbst, many traditional customs and festivities take place in the area. Become a witness to Austrian traditions and the natural hospitality of its residents!
Tauern Cycle Path - Salzburg
Cycling in the Salzburg region on the Tauern Cycle Path
Directly through Pfarrwerfen runs one of the most beautiful cycling routes in Europe - the Tauern Cycle Path. It is located in close proximity to our house. There, all sports enthusiasts and hobby cyclists will get their money's worth!
If you want to cycle leisurely or briskly, but safely without the disturbance of cars, through a breathtakingly beautiful landscape, the Tauern Cycle Path is the perfect choice for you.
The total length of the Tauern Cycle Path route is 280 kilometers (from Krimml to Bruck to Salzburg to Zell am See/Bruck). Due to the descent from Krimml (1076 m) to Salzburg (425 m), it is mostly downhill. Over 90 percent of the route is on cycle paths or low-traffic side roads.
There are also significantly shorter routes available, suitable for children as well. From the hotel, many other smaller cycling excursions are easily possible. We are happy to provide you with plenty of information and tips!