Children & Families

Family Vacation in the Werfenweng - Pfarrwerfen Region
Request an offer
A Magical
Family Vacation.
Experience an unforgettable family vacation in the enchanting region of Werfenweng - Pfarrwerfen! Our welcoming house in the Salzburg region is especially welcoming to families with children and offers a wide range of child-friendly activities.
For our little ones, we have prepared the following:
A cozy playroom where children can play to their heart's content.
A bird's nest swing and a trampoline that are guaranteed to bring smiles to their faces.
And an incredible amount of space around our house.
And to ensure you feel completely at ease, we are happy to provide the following child equipment:
Comfortable highchairs for relaxed meal times. 
Travel cots for your little ones to experience sweet dreams.


The Zehenthof Family Hotel in Pfarrwerfen is well-prepared to provide you and your loved ones with an unforgettable vacation. Don't hesitate and submit a non-binding inquiry for your dreamy family vacation in the Werfenweng - Pfarrwerfen region now.
Small Playground and Outdoor Pool
Discover our small playground:
Swinging bird's nest swing
A trampoline
Outdoor pool


Request an offer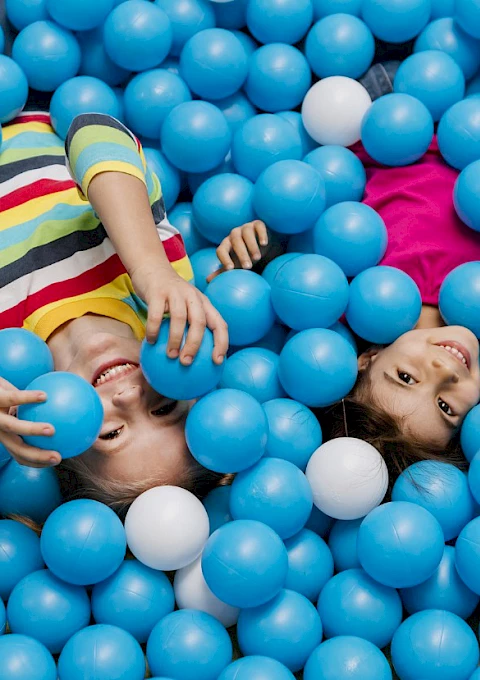 IDEAL FOR FAMILY VACATIONS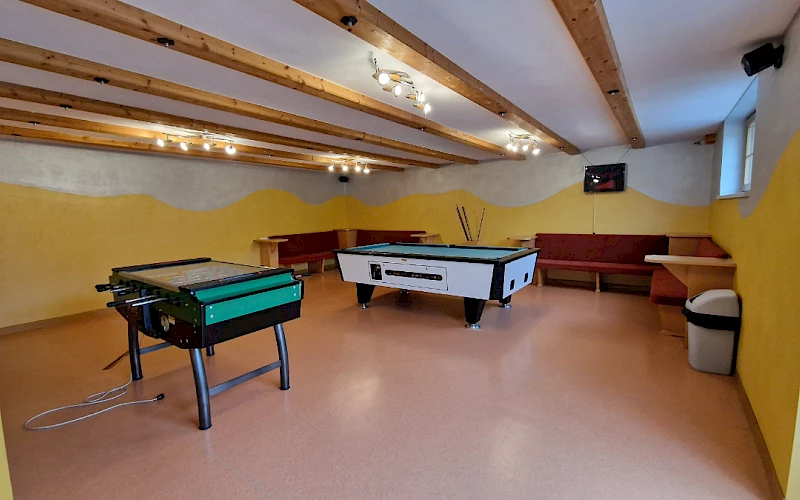 Children's Playroom and
Youth Room
Playing, Romping, Crafting in the Family Vacation at Landgasthof - Hotel Zehenthof
We offer a diverse evening entertainment for families, even when the weather doesn't cooperate. For this purpose, we have our children's playroom and the youth room available, both of which offer numerous opportunities for fun and entertainment.
Our children's playroom is specifically designed to meet the needs of the little ones (1-8 years old). There, they will find a selection of toys in a cozy and family-friendly environment. The little ones can play to their heart's content and feel right at home in our hotel.
For older children, young adults, and the young at heart, we have set up an inviting youth room. This room offers an exciting selection of entertainment, including a pool table, a dart machine, and a foosball table. The cozy atmosphere of the youth room promises plenty of fun and shared experiences.
Non-binding inquiry
ZEHENTHOF STREICHELZOO
Highlights on the mountain for children
The Ghost Mountain in Alpendorf or Wagrainis on Grafenberg are the absolute highlights for children.
Discover the perfect place for an unforgettable family vacation: The Ghost Mountain in Alpendorf and Wagrainis Grafenberg! Here, there are adventures, fun, and relaxation for young and old.
Ghost Mountain Alpendorf
Immerse yourself in the mystical world of Ghost Mountain! Exciting challenges and mysterious encounters await you on our adventure playground. Your children will be thrilled as they explore the various stations, solve puzzles, and get to know the spirits of the mountain. Here, boredom becomes a legend!
Wagrainis Grafenberg
Here, it's all about nature and adventure! Grafenberg in Wagrain offers an exciting adventure forest, a water playground, and many other outdoor activities.
Our little explorers can have fun on forest paths, experience climbing adventures, and explore the animal world in our forest school. The water playground provides refreshing fun and invites you to splash and cool off. For those who prefer action, you can explore the mountain world on a mountain bike or embark on an adventure on the Flying Fox course.
In the cozy huts and restaurants, you can recharge with regional delicacies before taking on the next adventure stage.
And, of course, there are excellent hiking opportunities for the whole family, from easy strolls to more challenging hikes.
Request an offer